Tell me what you think. I would love to hear your comments. Put the text "Photo Gallery" in the mail Subj. Box. Thanks for visiting, Ron
My
E-Mail
address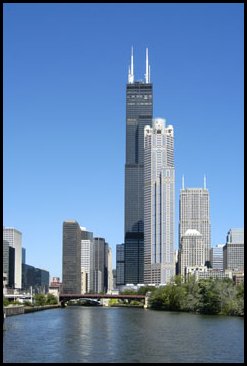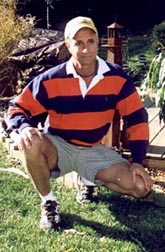 Welcome to my photography page. I'm Ron from Elkhart, IN, a city of about 50,000 and 20 miles east of South Bend.

One of my hobbies since high school has been photography. Purdue was my college of choice with a degree in Industrial Technology and Math and a MS from IU. Recently I retired early from teaching engineering graphics and graphic arts at a local high school. I continued doing some B&W processing until about the last six years and I now do everything with my electronic darkroom using Photoshop CS5. I print my photos on an Epson Stylus3800, which is capable of prints to 17 x 22. I have found that, for the most part, these prints are better than what some color labs produce. I presently use a Nikon D2x (12.2 million pixels) which is capable of making high quality prints larger than 17 x 22.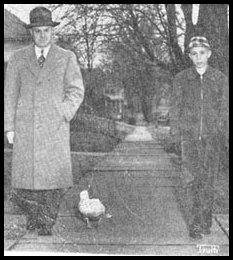 I even made the front page of the Elkhart Truth when I was about 7 or 8 with my dad and my pet duck, Ducky. We walked down to the river (about a block away) for a daily swim.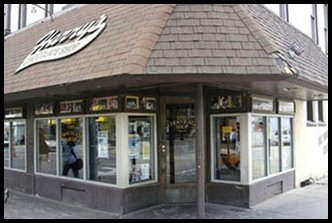 My all-time favorite watering hole in West Lafayette on the edge of the Purdue campus ....
HARRY'S CHOCOLATE SHOP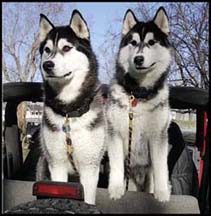 These are my two Siberian Huskys - Paxson (1 1/2 yr) on the left and Kobuk (10 months) Posted 3/18/'09
Keno tore the cruciate ligament in his left knee late Sept., '02 for the second time. He tore his right knee 2 years later. He passed away at age 8 with spinal problems.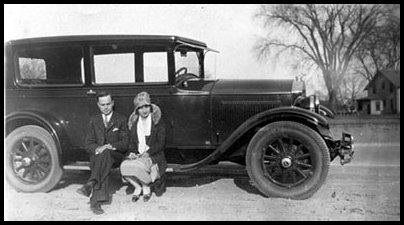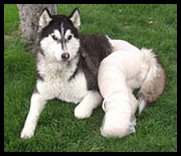 These are my parents, Earl & Louise. This was my dads first car and he couldn't wait to show it off to his new hot girl Louise. My dad died in '81 and mother died at the age of 100, June 24, 2006.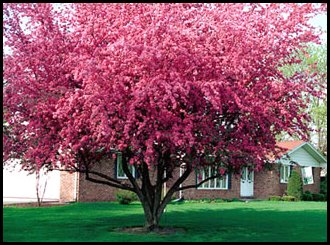 New Gallery Photos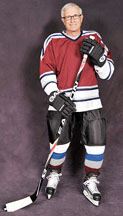 My latest adventure January 2011